[vc_row][vc_column][vc_column_text]

DJ MALEEQ DANS- & HÄLSODAGAR 4-6 AUG
Gör dej redo för Dj Maleeqs dans- och hälsodagar! I samband med Urkult festivalen ordnar vi dessa dagar i naturens, kulturens & hälsans tecken.
Vi håller till på Hällristnings museets fina uteplats med utsikt över älven som också ligger i nära anslutning till festivalområdet och dess aktiviteter.
Vi är så glada att bjuda in dig till detta 3 dagars program med musik av Dj Maleeq! En mix där vi får både glädje & energi samt avkoppling & harmoni: mitt i storslagen natur.
Bär elden hem i ditt hjärta och sprid den…
Välkommen!
Mer info om kursupplägg och bokning av kurser kommer snart på: www.djmaleeq.com
Mer om platsen
Kraftkällan Nämforsen och dess hällristningar bildar en unik miljö, där forsen, älven tillsammans med de branta niporna skapar en alldeles särskild upplevelse.
Hällristningsmuseet har information om hällristningarna och dess historia, samt de hällmålningar som finns i regionen. Fyndmaterial från de utgrävningar som gjorts vid Nämforsen visas i utställning i museet.
Här kan man se forntida ristningar och föremål. Se material från utgrävningen som gjordes på södra sidan av älven 1944 och fortfarande anses vara en av Norrlands fyndrikaste.
About Urkult festival
Every year for three days – people from all over the world arrive in Näsåker to share and celebrate different cultures, music and crafts among the trees above the beautiful river Nämforsen. The festival program, apart from the concerts, include workshops, poetry slam, children's theatres and a wide range of both exciting & educational activities for both children and adults. Local craftsmen and organic food are trusty features at Urkults market and festival area.
Foto: Ida Olsson
Sponsorship:

Höga Kusten Airport, translated High Coast Airport, by authorities such as IATA and Transportstyrelsen known as Kramfors-Sollefteå Airport, is an airport located between the towns of Kramfors and Sollefteå, Sweden https://www.hogakustenairport.se/

The High Coast of Sweden – breathtaking nature away from the crowds
Sweden's High Coast offers awe-inspiring views at every turn. Whether you're looking for a thrilling outdoor adventure or a leisurely hiking excursion with your family, the High Coast caters for all this, and much more.
Set in the northeast province of Ångermanland on the Gulf of Bothnia, the High Coast is a UNESCO World Heritage site, boasting the highest coastline in the world at approximately 286 metres above sea level. Due to a geological process called post-glacial land uplift – occurring since the most recent ice age – the land continues to rise at a rate of approximately 8 millimetres per year. This phenomenon is in direct contrast to Finland's Kvarken archipelago, situated on the opposite side of the Gulf of Bothnia, with its flat, low-lying islands and shallow bays.
The High Coast's dramatic world heritage landscape includes a beautiful archipelago and is a vast, uncrowded wonderland – a natural year-round arena for any outdoor activity you can imagine, from hiking and climbing to watersports and skiing. The region is also interesting from a cultural perspective, serving up a rich plethora of sights and places of historic interest. Highlights include centuries-old fishing villages as well as Nämforsen's famous Bronze Age rock carvings. It also offers cultural experiences in the High Coast Art Valley and an array of intriguing museums and art galleries. And the towns of Kramfors, Härnösand, Örnsköldsvik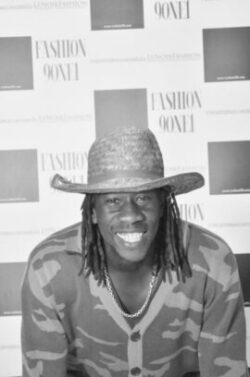 Besökare






[/vc_column_text][/vc_column][/vc_row][vc_row][vc_column][vc_facebook][/vc_column][/vc_row]